Our sound therapy studio is the perfect space for your small gathering, or one-on-one session!
Our beautiful wooden yurt is located on a private serene setting near Hagg Lake. Our space can be rented out for small intimate gatherings and one-on-one sessions. The studio is also perfect for recording classes and trainings.
For more information about how you can rent our space for your event or to learn more about our services, please fill out the form. We look forward to hearing from you!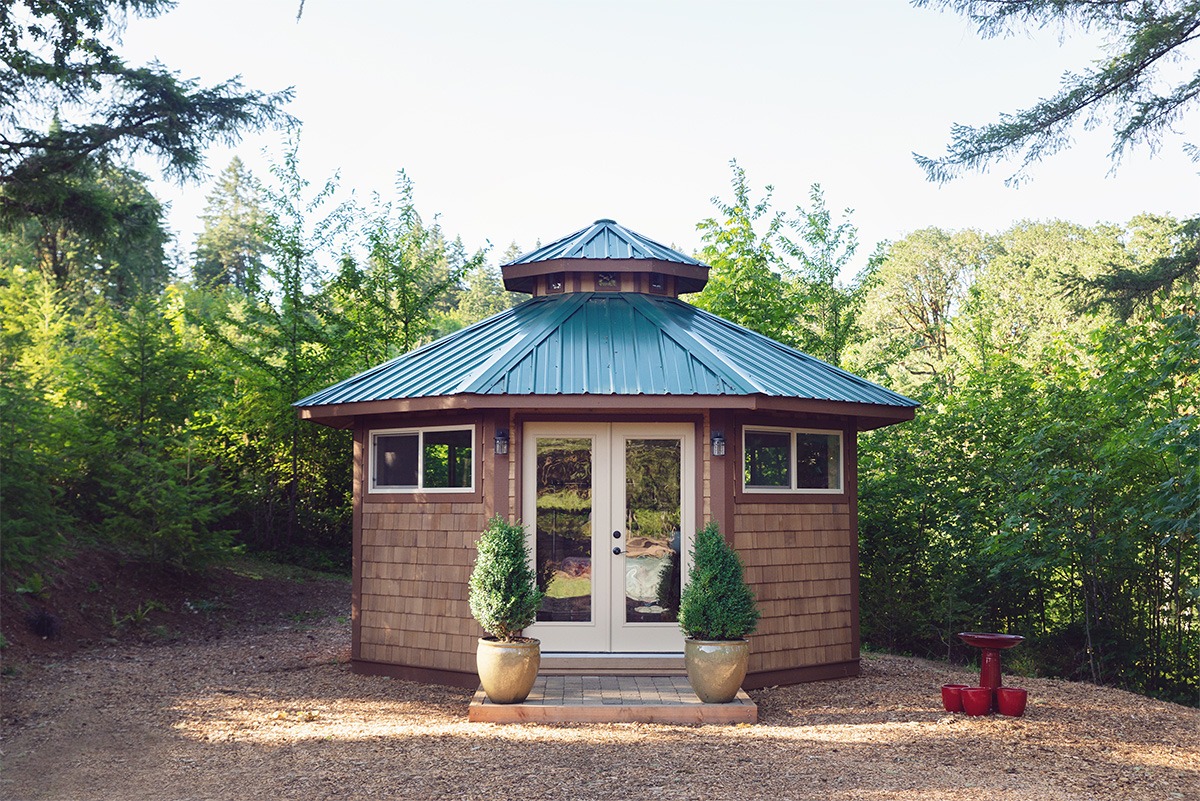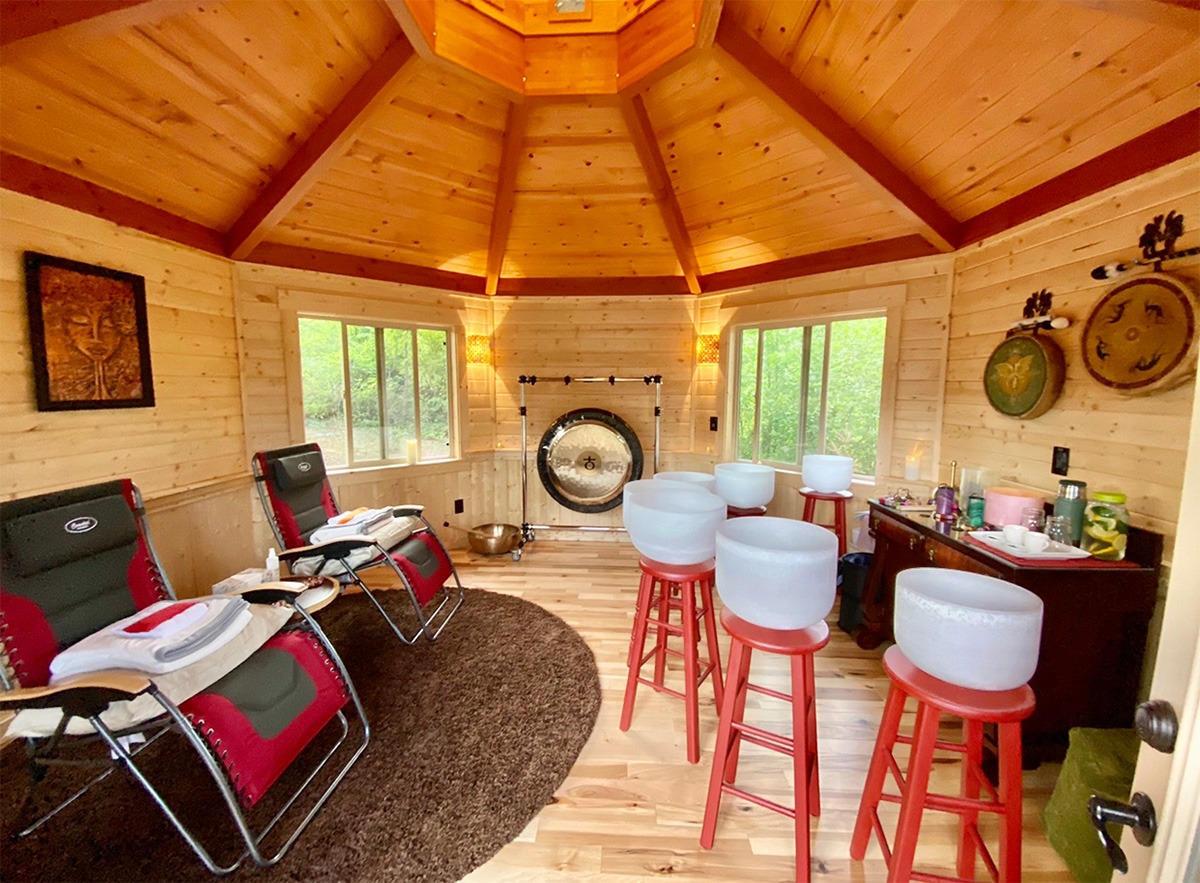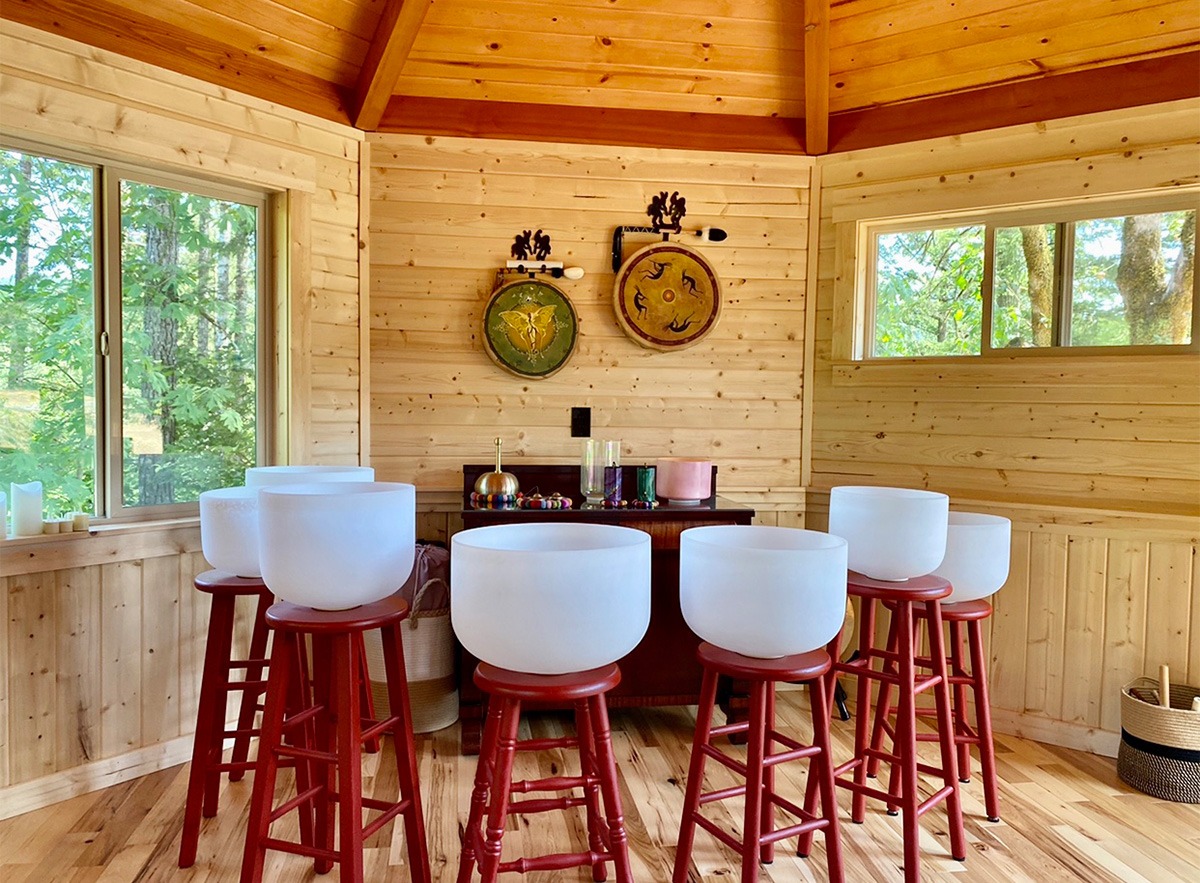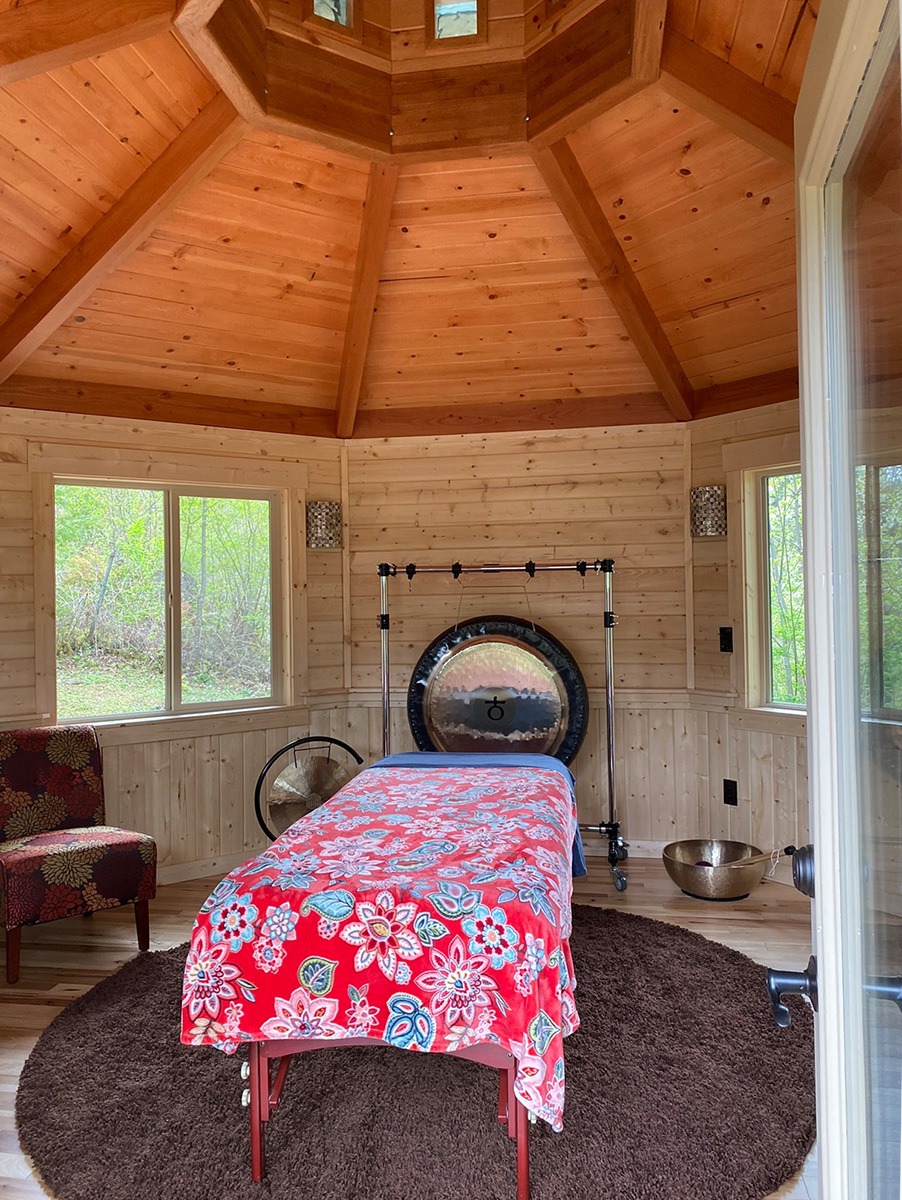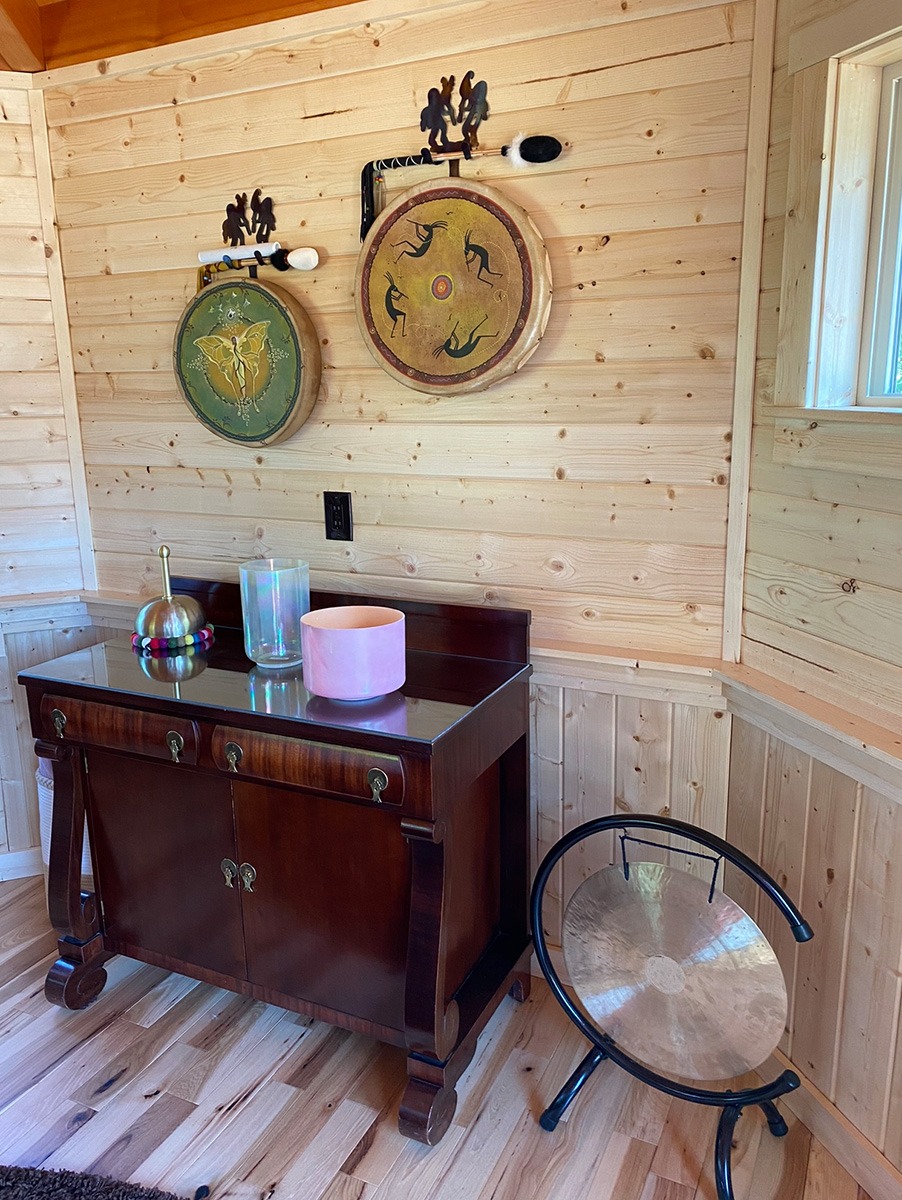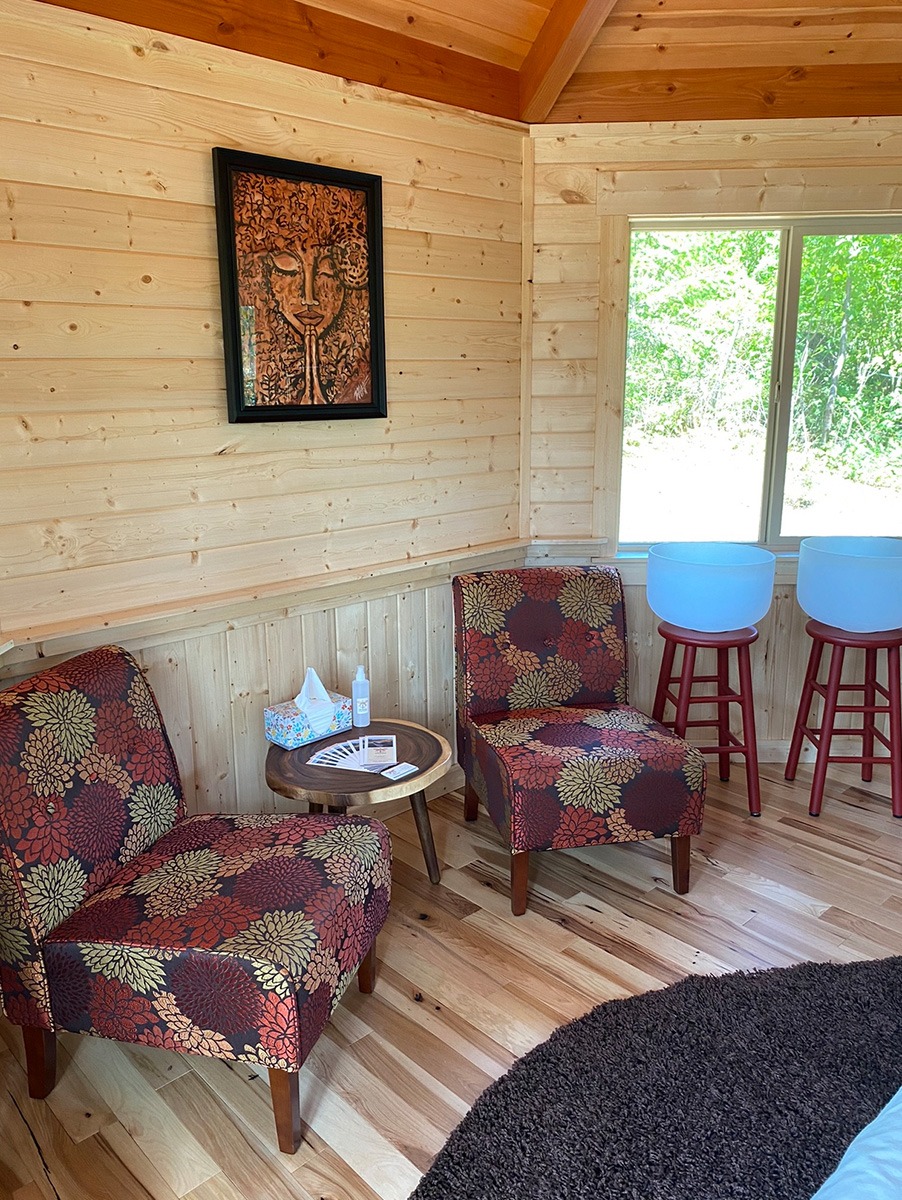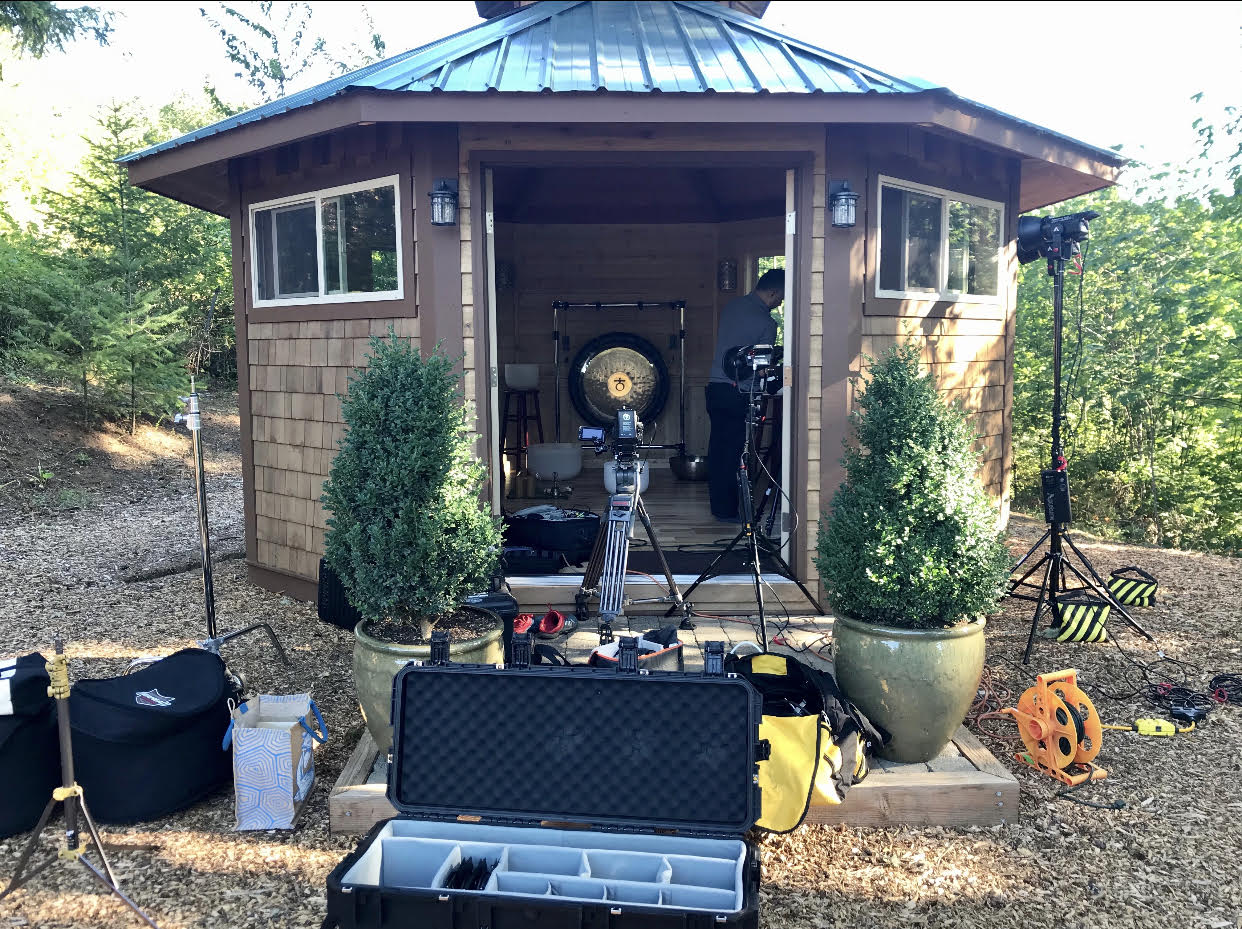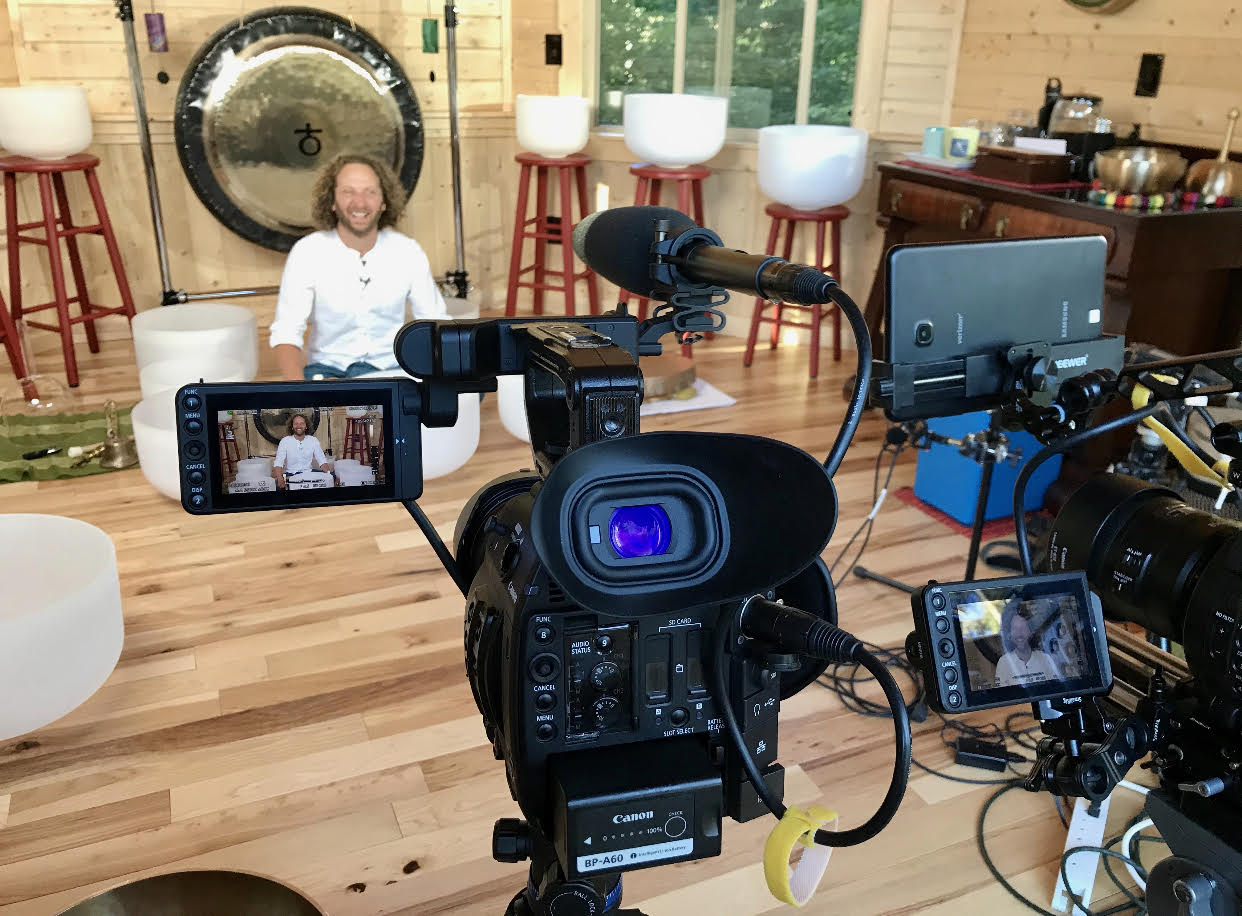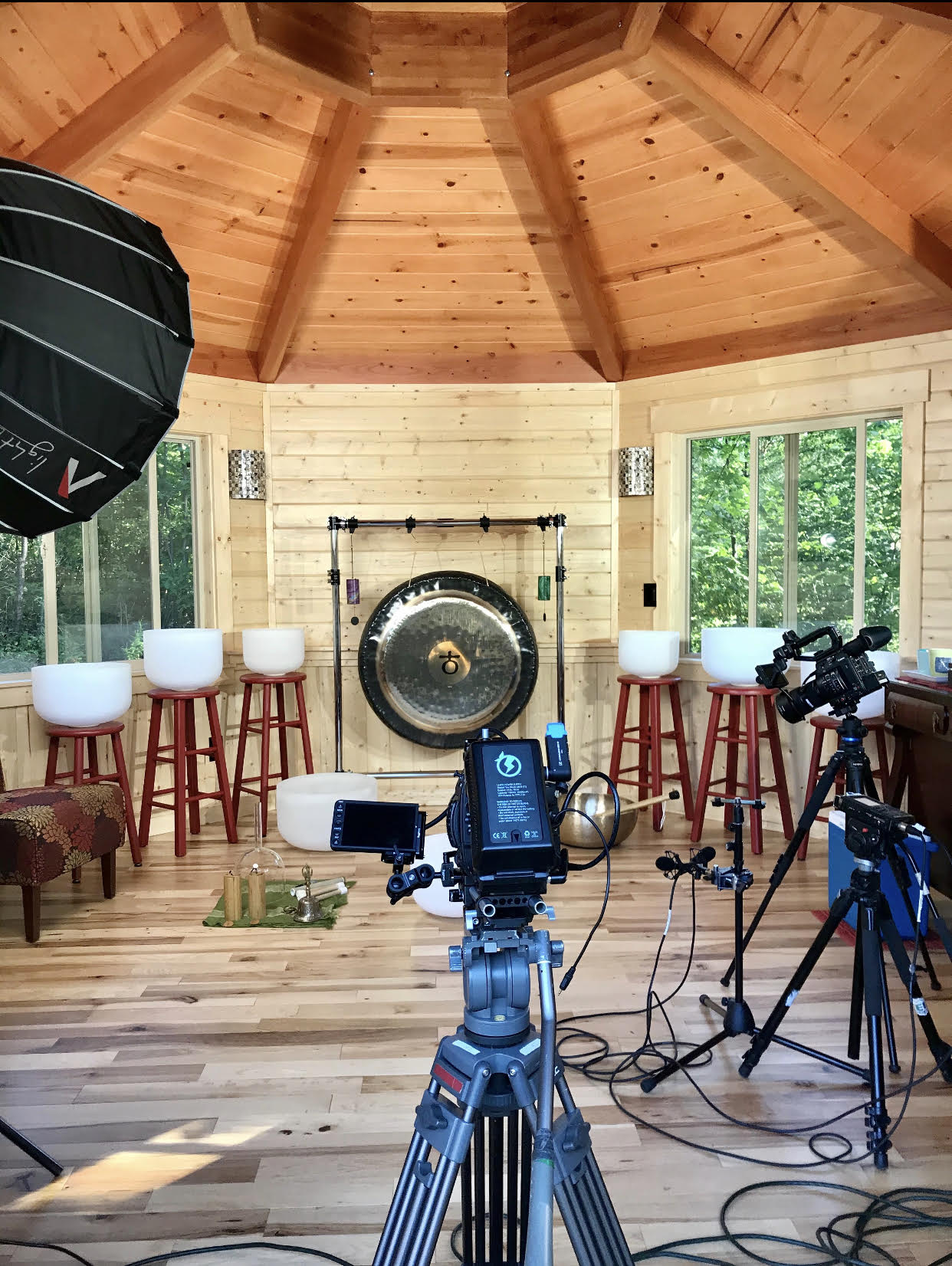 Have a question? Want to rent our space? We'd love to hear from you. We are available to answer your questions and look forward to assisting  you.
Please use this form to drop us an email. Old-fashioned phone calls work, too: 503.310.7617.
Visits to our location are by appointment only. Contact us for more information.